HANDGUN AND LTC CLASS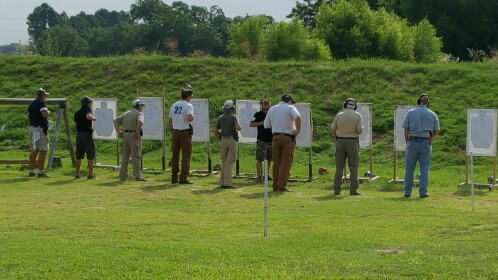 GATEKEEPERS AND FAMILY!!!!
Gatekeepers Call to Register (214) 305-5616
Cost: $80 per person
NON-GATEKEEPERS
Cost: $99 per person
---
COURSE TIMES:
9 a.m. - 3 p.m.
LOCATION:
CSI School
5315 US. Hwy 377, Bldg. 1, Suite B
Krugerville, TX 76227 in Krugerville, TX
---
Course Objective:
New Legislation: Effect on September 1, 2013 requires Texas Concealed Handgun License Classes must be a minimum of 4 hours (excluding test & range qualification time).
Course materials covered in the CHL class, are mandated by the Texas Department of Public Safety,
CHL and The Modern Techniques of shooting - 6 HRS Class.

Texas Concealed Handgun Laws

Safe Handling and Storage of Firearms

Non-Violent Dispute Resolution

Use of Force

Classroom fee (REGISTRATION REQUIRED PRIOR TO CLASS)

Range fee

Targets

Bring writing instruments to take notes 50 rounds of ammo and firearm to qualify.