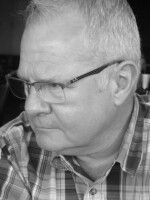 Founder, President/Owner
Experience:
Chuck is the founder and president of the National Organization for Church Security and Safety Management™ which has helped thousands of churches throughout America with security and safety issues that concern all churches both large and small.
He is the licensed security manager and president of Gatekeepers Security Services™ whose Gatekeepers Program™ has put hundreds of armed Gatekeepers in churches across Texas.
He is also the president of the Christian Security Institute™ which is a state licensed armed security school which trains, certifies and licenses church security operators.
Chuck was the past Director of Security for several Mega churches in Texas
His four decades of private security experience, including two decades in the Church security field enables him to address the unique security issues faced by churches of all sizes.
Education/Certifications:
Certified Protections Specialist - Executive Security International
Licensed Level 3 and 4 Private Security Instructor - Texas Department of Public Safety - Private Security Bureau
Licensed Personal Protection Officer - Texas Department of Public Safety - Private Security Bureau
Licensed Commissioned Security Officer -Texas Department of Public Safety - Private Security Bureau
Licensed Qualified Manager - Texas Department of Public Safety - Private Security Bureau #B15671
NRA Pistol, Rifle and Safety Instructor #155068986
Certified Police Firearms Instructor - Texas Commission on Law Enforcement Officer Standards and Education
Certified Law Enforcement Patrol Rifle Instructor – National Rifle Association
Certified Defensive Tactics Instructor - PPCT Management Systems, Inc.
Licensed Handgun License-To-Carry Instructor - Texas Department of Public Safety
---
FOUNDING SCRIPTURE:
1 Chronicles 9:21-24 Amplified Bible (AMP)
21 Zechariah son of Meshelemiah was gatekeeper at the entrance of the Tent of Meeting. 22 All those chosen to be gatekeepers at the thresholds were 212. They were enrolled by their genealogies in their villages [around Jerusalem], these men [whose grandfathers] David and Samuel the seer had appointed to their official duty. 23 So they and their sons were in charge of the gates of the house of the Lord, that is, the house of the tabernacle, as guards. 24 The gatekeepers were stationed on the four sides —on the east, west, north, and south.
---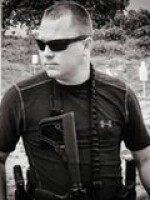 William Chadwick
Office: 214-305-5616
E-Mail:
Facebook: gatekeepersss

Senior Instructor/Trainer
Credentials | Certifications | Licenses
Certified Combat Rifle Instructor
TCOLE Police Firearms Instructor : TEEX
Private Security Bureau - Level III Combined Instructor - #H03216
Private Security Bureau - Personal Protection Instructor - #W00415
Pressure Point Control Tactics Certified
Texas DPS Private Security Bureau – Commissioned Officer
Texas DPS Private Security Bureau – Personal Protection Officer
Texas LTC Instructor
Growing up in the home of a Private Security professional William was exposed to a different way of thinking than most from a young age, beginning his firearms training and studying executive protection at the age of 8 he was set apart from the traditional way of being raised. Martial Arts was also a passion in his childhood leading him to learn the professional fight world working for a Pro MMA company with some of the world's best fighters watching them train and fight in the cage for championship titles. Understanding the dynamics of real world protection William was led to his career in Private Sector Security starting in 2003 and has over a decade of experience defending clients and protecting their assets. As a certified Law Enforcement Firearms Instructor William specializes in advanced handgun & carbine training combining old school and modern day concepts that allow him to get students up to speed on gun fighting in the classroom and on the range with a unique set of skills and a tactical mindset.
Having spent 40+ hours in uniform as an armed Commissioned Officer through the Private Security Bureau in large Christian venues for several years and now providing Executive Protection as a Personal Protection Officer to high profile clientele as his primary role William stays sharp and focused on today's threats. With ever rising dangers around the globe he brings an Anti-Terror attitude and emphasizes on protecting Christians.
From the Sanctuary to the streets of Dallas, William believes that incorporating combat proven, solid tactics with live fire training is the only way to meet today's challenges for Christian Security combined with a strong passion to serve and demanding only the best for his students. He enjoys all things tactical and Instructs at the Christian Security Institute as a State Level 3 & 4 Instructor.
"STAY DANGEROUS"
---
Instructor/Trainer
Experience:
Brian has been part of Gatekeeper Team for almost 20 years. He is an active Texas Private Security Bureau level 2, 3 and 4 classroom, defensive tactics and firearms instructor. He is a current personal protection officer. Provides executive protection for pastoral staff, visiting guest speakers and high profile clients. He is a 2nd degree black belt with over 30 years of mixed martial arts training and teaching experience.
As a pastors son, he has served as a staff pastor also director of security for 5 years at a large north Texas ministry, he has directed all aspects of safety and security management for campus operations and training. After two decades of uniformed and personal protection details he understands and has experienced the demands and needs of having actively trained security and safety teams.
He has 25 plus years close contact knife and fire arms training. Current and actively trained in multiple marital arts styles and weapons systems with specialized dignitary and executive protection skills training.
Education/Certification:
Texas Private Security Bureau, Level 4 (PPO) – training through Christian Security Institute

Personal Protection Officer - Gatekeeper Security Services

Texas Private Security Bureau Instructor - Level 2/3 #H03209

Texas Private Security Bureau Instructor - Level 4
Defensive Tactics/Martial Arts Training:
American tae kwon do
Krav Maga
Ronin jujitsu
Jeet kune do
Pakita tersha philopinio arts
Muay Thai kick boxing
12 years close contact knife and hand gun training.
Current and actively trained in multiple weapons systems with Specialized dignitary and executive protection skills training.
---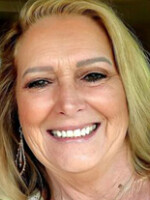 The "Boss"
Vice President
Chuck and Marian have been married for over 25 years and throughout their lives together, they have worked together in various businesses and industries.
Marian's career extends from Top Producing recruiter for 20 years in the DFW area, computer networking, training and web design to owning a retail boutique shop for 10 years in Frisco.
Marian was raised in Texas with strong Christian roots and as Chuck says, "We have a mixed marriage, she was raised Assembly of God and I was a Methodist ministers son." We both came to Christ fully in our 30's and haven't looked back. God has been so good to us and shown us unconditional love and favor in all we have set out to do together. Amazing story of God's grace and mercy to two sinners searching for meaning and direction as youths.
You need help at NOCSSM concerning conferences, membership or general information? I'm here to help!
You need help at Christian Security Institute? Scheduling training at the range, firearms training? I'm here to help!
You need help at Gatekeepers Security Services? Gatekeeper Program, scheduling training, paperwork or licensing. I'm here to help!
You need help at American Society of Christian Gatekeepers? Membership, Chapters, events? I'm here to help!
Scheduling, billing, website, seminars, conferences, phone a friend or QUESTIONS? I'm here to help!
It's ALL about Him!!!
---
Matthew 10:29-30 Amplified Bible (AMP)
29 Are not two little sparrows sold for a [a]copper coin? And yet not one of them falls to the ground apart from your Father's will. 30 But even the very hairs of your head are all numbered [for the Father is sovereign and has complete knowledge].
"His eye is on the sparrow"
---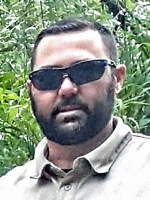 Certified pistol instructor since 2015: with the NRA,
DPS LTC instructor
DPS Active Shooter Instructor
Level 3 security instructor
Texas Hunter Education Instructor Defensive Pistol and rifle instructor
7 years of being a certified and licensed instructor.