There has been story after story of criminal activity in our local churches. Being aware and prepared is your best option to keeping your places of worship safe.
---
The Daily Briefing with Dana Perino
After the horrific shooting at a Texas church that left 26 people dead and 20 injured, there are growing calls for increased security at houses of worship.
Chuck Chadwick, president of the National Organization of Church Security and Safety Management, provides churches with security services personnel through a church volunteer "Gatekeepers Program," contract security services, consultations and assessments.
On "The Daily Briefing," Chadwick said his first thought when he heard about Sunday's massacre was, "I sure wish they had had a 'Gatekeeper' there."
"I sure wish they had somebody who was trained and able to at least mitigate the threat as much as possible," Chadwick said. "It's nearly impossible to prevent these things, but at least you can have somebody there, which is what we call an initial responder."
He explained that by the time first responders such as police and emergency medical services can respond to a situation it's often too late.
"Most of these things are over in just a matter of two or three minutes, so we want to put somebody there," Chadwick said.
He said they have run the "Gatekeepers Program" for more than ten years, and they have more than 350 plainclothes personal protection officers in churches all around Texas, and they've never had a deadly force incident.
"What can I credit that to? Maybe I can credit that to their observation techniques, maybe I can credit that to their proactive stance, or maybe I can credit that to the discernment that God has given our guys," Chadwick said.
---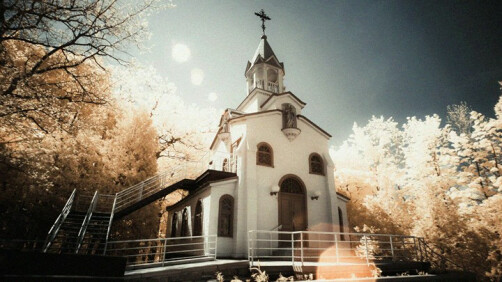 ---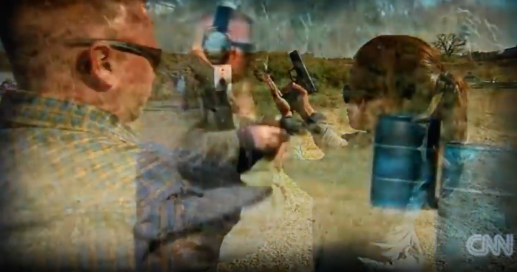 ---
NORTH TEXAS (CBSDFW.COM) – In light of the recent terrorist attack in Paris, security experts are concerned about extremists targeting U.S. churches.
"Where's a place you can find a bunch of infidels, according to them, other than in a church? It's a soft target. You don't usually think of people being prepared in churches," says Chuck Chadwick, owner and founder of Gatekeepers Security Services.
Associate pastor, Brian Ulch said his church doesn't want to simply wait for something tragic to happen. The attack in Paris reinforces his church's decision to go beyond just being aware. He says Trinity Lighthouse Church in Denison is prepared.
"I think there is an element internationally, both domestically, that we are facing that we never faced before, and I think to deny that leaves us in a place of vulnerability" says Ulch.
Fortunately for Ulch and others, there are professional services available to help.
Gatekeepers Security Services trains church employees and their volunteers to work as state licensed personal protection officers.
Chadwick takes the potential for terror a step further, saying terrorists may target pastors.
"When we identify the high-value targets over there, who are those people? Those are the people who are their spiritual leaders. And who better to go for than our spiritual leaders?" says Chadwick.
Chadwick also says first responders typically don't make it to the scene until after the violence has stopped.
"Unfortunately when something happens it's a tragedy that they come too late."
Chadwick admits that some people have complained about his views, calling him an alarmist. But he doesn't mind.
He said sounding the alarm that the threat is real, is exactly his intention.
(©2015 CBS Local Media, a division of CBS Radio Inc. All Rights Reserved. This material may not be published, broadcast, rewritten, or redistributed.)
---
Pastor's killer goes berserk after death sentence
Posted Tuesday, Oct. 16, 2012 Updated Thursday, Oct. 18, 2012
By Dianna Hunt -
Just minutes after receiving the death penalty for the brutal slaying of an Arlington pastor, convicted killer Steven Lawayne Nelson flew into a fit of rage Tuesday, breaking a fire sprinkler in his holding cell and sending black water flooding into the courtroom.
Surrounded by heavy security during the 12-day trial, Nelson had sat quietly as a jury in state District Judge Mike Thomas' court handed down the death sentence in one of the highest-profile cases in Tarrant County in years.
Nelson was convicted last week of capital murder in the death of Clint Dobson, 28, the pastor of NorthPointe Baptist Church in Arlington. Dobson was beaten, bound and suffocated with a plastic bag during a robbery of the church on March 3, 2011. Church secretary Judy Elliott was severely beaten and left for dead but survived.
Shortly after Nelson received the death sentence and was led away by sheriff's deputies, the sound of spraying water erupted from the holding cell behind Criminal District Court No. 4 and water poured into the courtroom.
Nelson could be heard screaming and howling from his cell as court personnel scurried to pick up boxes of evidence before they got wet. The water, infused with a fire retardant, sent a chemical smell throughout the courtroom and deputies quickly evacuated bystanders after the trial ended.
"We will probably never see another one like this one if we live 100 years," the judge said later outside the courtroom.
The rampage was just the latest in a string of violent, destructive acts by Nelson in the Tarrant County Jail since he was arrested on March 5, 2011.
Nelson has repeatedly flooded cells, created mayhem and fought with jailers, and he is accused of using a jail blanket to strangle a mentally ill inmate who was placed on the cellblock with him this year.
'Good and evil'
Before the outburst, Dobson's widow, Laura Dobson, confronted Nelson in a victim impact statement after the sentencing.
"No one wants to remember you," she told Nelson, "but they will always remember Clint. ... I vow to be his voice and carry on his legacy, that good will always trump evil."
Laura Dobson's father, cardiologist Phillip Rozeman of Shreveport, told Nelson that the killing of Clint Dobson was "a cosmic collision of good and evil," but he vowed that they will rebuild their lives.
"We know that Clint is in heaven asking God all the questions he always wanted to ask," he said.
Clint Dobson's parents, Rod and Sharon Dobson, also spoke to Nelson about their son and his good deeds, and Sharon Dobson read the epitaph on her son's grave.
"He was generous of heart, constant of faith and joyful of spirit," she said. "I wish you could have known him."
The Rev. Dennis R. Wiles, pastor of NorthPointe's parent church, First Baptist Church of Arlington, issued a statement on the church's behalf after the sentencing.
"We have all waited for this day," the statement said. "We have asked God for the truth to be known and for justice to be served. ... We also want our community to know that Clint Dobson did not die in vain. His life was given courageously in service to the Lord Jesus Christ."
Nelson's mother and other relatives testified in his behalf Monday but did not return to court for the sentencing Tuesday.
'Nothing left to lose'
During closing arguments, prosecutors Bob Gill and Page Simpson had urged jurors to give Nelson the death penalty with a prescient nod to the trouble he has caused while awaiting trial.
"It's like he wanted to violate the conscience of this community," Gill said. "If you think he was hell on wheels in the Tarrant County Jail while awaiting trial, think what he'll be like in prison ... with nothing left to lose."
Nelson, 25, of Arlington, had an extensive criminal history that began when he set fire to his mother's bed when he was just 3 years old. He had spent years in juvenile facilities in Oklahoma and was sent to juvenile facilities in Texas after his mother moved here for a job.
He had been released from a court-ordered anger management class just a few days before Dobson was killed, and he had a long history of burglary, criminal mischief, car theft and assault. He described himself as a "monster" during texts to a young woman he was courting, and on the day after the killings, he spent hours partying in a Dallas nightclub with a cross-dressing male lover, witnesses told jurors.
Defense attorneys Bill Ray and Steve Gordon had urged jurors to hand down life without parole, arguing that Nelson was abandoned psychologically as a child and didn't get the help he needed. His mother, Kathy James, told jurors that Nelson's father was an abusive alcoholic who didn't visit his son, but James also appeared sketchy about some of the details of Nelson's life.
"We ask that you spare his life," Gordon said.
The defense's own expert psychologist, however, admitted under questioning that Nelson was a dangerous psychopath who was beyond repair.
Jurors deliberated about 90 minutes on Tuesday before handing Nelson the death sentence. He will be held briefly in the Tarrant County Jail until he can be sent to Death Row.
Terry Grisham, spokesman for Sheriff Dee Anderson, said the county has no plans to modify sprinkler heads in the jail or courthouse. He said that they meet standards and that upgrading them would be a needless expense for taxpayers. Many inmates know how to break the sprinkler heads, but it happens only occasionally.
"A child can do it," he said. "But we move literally hundreds and hundreds of people through those cells each week without problems. ... We're not going to change anything because a person who now has nothing to live for continues to call attention to himself."
Staff writer Bill Miller contributed to this report.
Dianna Hunt, 817-390-7084
---
| | |
| --- | --- |
| COPPER THIEVES STEALING FROM CHURCHES | HFBC CHURCH SECURITY CONFERENCE |
| HFBC CHRISTMAS SECURITY BREACH | NO BACKPACKS... |
| NO MATCH FOR JESUS....ATTEMPTED ROBBERY | PRESTONWOOD CHURCH | CHURCH SECURITY CONFERENCE |
| PRESTONWOOD CHURCH | CHURCH SECURITY CONFERENCE #2 | CBN | THE POWER IN THE NAME OF JESUS |
---
Backpack Policies
We were asked recently about a church having a "Backpack" policy. This is a very controversial issue. Best practices would dictate all backpacks, large packages (except from the church book store), briefcases, suitcases, etc. prevented from entering the main auditorium. Absolutely no searching bags. It's a nightmare and it could artificially inflates a feeling of a "Secure Zone" which could be litigious in the worst circumstances. Security has to have the pastor's commitment to back you up. It also has to be implemented at all levels of guest services interface. Starting with the parkers, then to the greeter and finally to the ushers at the door. Watch this video to get you thinking-