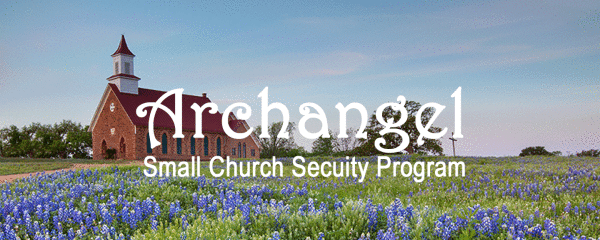 Due to the outpouring of interest in and support of our Gatekeepers Program™ we have decided to offer small churches a discounted training program that will put persons that are trained in the state program for professional security officers in your church.

Usually the six-day state security training program is $490 per person. The Archangel program offers a 60% discount of $200 for the training alone to small churches up to four people. Level 2, Level 3 and Level 4 training. Visit our website for details.

This training is the official state training that the Department of Public Safety – Private Security Bureau requires of all persons wishing to enter a professional security career. A License To Carry (LTC) is not required for this program.

The training encompasses the following:
Use of force and legal issues
Defensive tactics (Hand-to-Hand combat). The same as required of the police.
Handcuffing
Expandable baton
Handgun basics
Shotgun basics – Included by state mandate.
Firearms training simulator with branching scenarios– This is above the state requirements.
Pastoral Protection – The state calls it Executive Protection, but we teach it from the perspective of protecting your pastor.
In addition to the above training the state requires a Psychological Examination by a licensed Psychologist for full certification and licenses.

The Full Volunteer Gatekeeper™ Program Option –
While having professionally trained security is a relief, liability is a major concern for all churches and our dedicated Gatekeepers. One costly mistake could potentially bring down the church and the personal assets of the person making the mistake. To address this potentially devastating consequence we have developed the Gatekeeper Program™.

The Gatekeeper Program™ is a way to transfer almost all the liability away from the church and the individual by contractually hiring a third-party security company to provide security services.

If your church wants to participate in the full Gatekeeper program and have your volunteer Gatekeepers officially state licensed as Personal Protection Officers (PPO's) working under contract to your church, there are other fees that are largely state fees which we cannot discount.

The $200 does not cover all the state license fees, background checks, fingerprints, badge, range fee and postage and physiological evaluation, which is another $331.35, plus an hourly charge of $11.20 per hour, per person while on duty.

The grand total to take your volunteer Gatekeepers to the state licensed Personal Protection Officer (PPO) level with state certification and licensing is $531.35 per person with an $11.50 per hour, per person monthly charge while On Duty.

Gatekeepers Security Services, LLC | Christian Security Services, LLC
P. O. Box 248, Aubrey, TX 76227
(214) 305-5616 (O) | (480) 287-8337 (F)

We currently have approximately 500 licensed Gatekeeper serving in churches across Texas. Churches, both large and small, have put their faith in our program. In fact, most of our churches are small churches that can't afford the $40-$70 per hour cost of hiring off-duty law enforcement or a contract security company.

We have administered the Gatekeeper Program™ for over 13 years without a single violent incident. Our companies serve Christian churches and ministries exclusively. This is not a part time or retirement plan for us. We do church security for a living providing security services exclusively to churches and Christian ministries for over 18 years.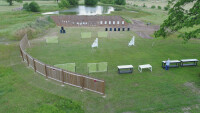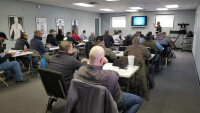 Our indoor and outdoor facilities are dedicated private facilities near Aubrey, Texas just outside the DFW Metroplex. We don't rent a lane at the nearby public gun range. Here are some pictures of our facilities.

If you would like more information or to check out our facilities, please give us a call at (214) 305-5616.

We look forward to helping you keep God's People Safe.