Date/Time
Saturday, August 12, 2023
7:00 AM - 5:00 PM
Registration
COST: $99 per person
ONLINE REGISTERATION CLOSED AT MIDNIGHT!!!
ONLINE REGISTRATION DEADLINE AUGUST 1, 2023
REGISTRATION AT THE DOOR $199
Contact
Marian Chadwick at or call (214) 305-5616 for more information.
---

Location
WATERMARK COMMUNITY CHURCH | DALLAS
7540 LBJ Frwy., Dallas, Texas 75251
Speakers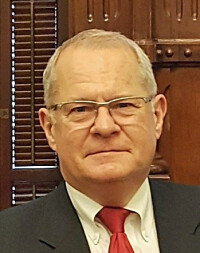 Charles "Chuck" Chadwick
Host/Speaker
NOCSSM | Gatekeepers Security Services | Christian Security Institute
TOPICS: The Threat | Hardening Churches and Schools
---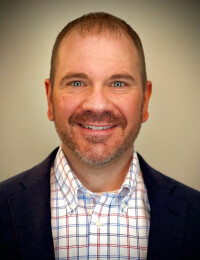 Matt McCarty, Rep. for North American Rescue
Speaker/Silver Sponsor
TOPIC: The focus will be on the current needs in houses of worship for their members to be prepared to save lives when traumatic injuries occur.
---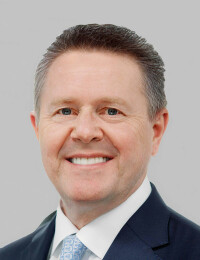 Gregory Love, Attorney
Speaker
TOPIC: Describing the new challenges related to child sexual abuse in child-serving organizations: insurance requirements, legislative changes, and the explosion of Peer Sexual Abuse.
CLICK HERE FOR DISCOUNT:
https://ministrysafe.com/NOCSSM/
---
Michael Mann
Speaker/Gold Sponsor
TOPIC: Threat Detection - The Israeli Method | Threat detection is a behavior-based concept derived from the Israeli airline security industry, basic physical security principles, and understanding verbal and non-verbal communication. The goal of threat detection is to prevent violent attacks through the use of early identification and deterrence. The concept fits well with faith-based security operations based on the use of soft approaches, using available resources, and not conflicting with the mission of the church.
---
J. D. VerHoeven
Speaker/Gold Sponsor
TOPIC: "Security in the Context of Ministry across the Great Commission Spectrum" -
Differences in location seem to set security for missionaries and security for American churches an ocean apart. The principles of biblically-based, Gospel-centered security risk management apply just as much at home as at the ends of the earth, though. Jesus has tasked all Christians everywhere with fulfilling the Great Commission. Security in the Context of Ministry helps maximize their obedience by decreasing their vulnerability to threats, whether at home or abroad.
---
Nate McDougall, Director of Security
Speaker/Host Church
TOPIC: Watermark Security Overview
---
Silver Sponsors
Custom Earpiece / Black Diamond Radio - Maintain instant and private staff communication within your house of worship with our ultra lightweight and durable radios! Keep your parking lot safe, communicate with youth services, coordinate seating and sound checks, and inform the entire staff of situations quickly and discreetly. In today's world coordination and safety are paramount!
ALSO HOSTING COFFEE BAR SATURDAY MORNING
---
STOP THE BLEED® is the result of a collaborative effort led by the American College of Surgeons Committee on Trauma (ACS COT) to bring knowledge of bleeding control to the public. The ACS COT, and specifically the EMS subcommittee with its many collaborative relationships, provided the perfect environment for this program to grow into the critical success that it is today.
Contact Matt McCarty for more information:
---
Bronze Sponsors

PushPulse is a critical communications platform developed specifically to help churches and safety teams modernize the way they share important alerts and notifications. Our software and apps enable the sharing of critical communications across various channels, including digital signage, email, SMS, voice calls, and push notifications in real time.
Contact Adam Hass for more information:
Download Sponsor/Exhibitor Form Download 2023 Conference Flyer
Hotel Information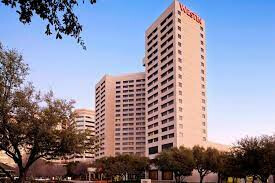 12720 Merit Dr, Dallas, TX 75251 • (972) 385-3000
NOCSSM RATES: $89 for Traditional Double
MUST BE PURCHASED BY JULY 21, 2023


---
Schedule

Saturday - August 12, 2023

7:00 am - 8:00 am | REGISTRATION AND COFFEE HOSTED BY CUSTOM EARPIECE

8:00 am- 8:15 am | Chuck Chadwick and Nate McDougal | Welcome and Prayer

8:15 am - 9:15 am | Chuck Chadwick, President of NOCSSM | The Threat

9:15 am - 9:30 am | BREAK

9:30 am - 10: 15 am | Matt McCarty | STOP THE BLEED

10:15 am - 10:30 am | BREAK

10:30 am - NOON | Greg Love | Sexual Abuse


---

NOON - 12:30 pm | LUNCH (Chick-fil A)
12:30 pm - 1:30 pm | Chuck Chadwick | Hardening Churches and Schools
1:30 pm - 1:45 pm | BREAK
1:45 pm - 2:45 pm | Michael Mann | Threat Detection - The Israeli Method
2:45 pm - 3:00 pm | BREAK
3:00 pm - 4:00 pm | Jonathan VerHoeven | Missions Security
4:00 pm - 4:15 pm | BREAK
4:15 PM - 4:45 PM | Nate McDougall | Watermark Security
4:45 pm - 5:00 pm | Chuck Chadwick | CLOSING
5:00 pm - EOD | Nate McDougall | Church Tour