17th Annual NOCSSM National Church Security Conference
WATERMARK CHURCH | DALLAS
AUGUST 13, 2022 | COST: $99 per person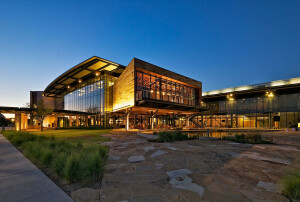 7540 LBJ Frwy., Dallas, Texas 75251
ONLINE REGISTRATION DEADLINE WAS AUGUST 1, 2022
REGISTRATION AT THE DOOR $199
---
CONTACT: Marian Chadwick at or call (214) 305-5616 for more information.
---
SPEAKERS -

Charles "Chuck" Chadwick
---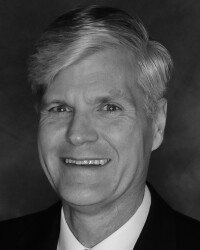 Scott Stewart | Vice President of Intelligence
---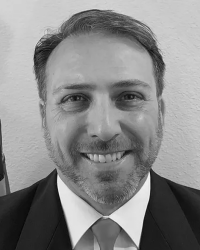 Dr. Sean Lawler | Criminal Investigator
Tactics/Firearms Instructor and Tactical Medic
---
Matt McCarty
---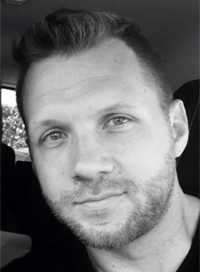 NATE MCDOUGAL, DIRECTOR OF SECURITY
---
---
LECTURE TOPICS:
A Biblical View of Church Security

The Three Stands of Church Security™ - Complete security program overview/Best Practices

Developing a Protective Intelligence program for your ministry – in depth

Christian Private School Security - Hardening the Target /Gatekeeper Program

School shootings – Case studies

Physiological/Cognitive Response to Life-Threatening Events – in depth

Stop the Bleed
---
SPONSORS/EXHIBITORS -
GOLD SPONSOR
We believe church safety and security begins with the church mission. Safety and security with your church or place of worship can be integrated ministry that complements the mission and vision of the church in your community. Our motto is "Ministry First, Engaged Leadership, Always Training". By emphasizing ministry mindset, church mission, discipleship, community and training, we can coach and guide your team through having a successful safety and security ministry. Through onsite training, Biblical resources and practical coaching sessions, we can help you problem solve, disciple, and engage your team to be a successful church ministry. CONTACT: Dr. James McGarvey,
---
Events & Education On Key Subjects
Keeping members educated, informed and empowered is a major focus. From our book series on gun laws to scheduled events and educational programs that feature experienced attorneys, firearms instructors and self-defense experts – all come together supporting our members with valuable and relevant information. Contact Will Lawrence at
---
U. S. Concealed Carry Association - Industry Leading Training for Protecting Houses of WorshipTrusted by more than 600,000 Americans, the U.S. Concealed Carry Association serves those who want to responsibly protect their loved ones. That's why we've developed training classes and educational resources designed specifically for houses of worship. This curriculum is designed to help you to create a security plan, identify facility weak points and mitigate overall risks to your congregations. Contact Jessica Hansen @
---
BRONZE SPONSOR -


The purpose of the STOP THE BLEED® campaign is to make our nation more resilient by better preparing the public to save lives if people nearby are severely bleeding. This preparation is being done by raising awareness and teaching people how to learn three quick actions to control serious bleeding.
---
Epic Solar Control is a premier 3M window film company specializing in security film solutions and installation for commercial buildings. As a certified 3M™ Window Film partner, we offer a full line of window film products backed by decades of experience to ensure your complete satisfaction. Our expertise includes security film, privacy film, solar film, and decorative films. Your complete satisfaction is our #1 Goal. We're Security Film Experts, and we want you to have the best window film product. From the moment of our first contact, you'll know we're on your side. Our team of experienced professionals will work with you to find the best solution for your needs. And we will continue to surprise and delight you through installation and project completion. We're so confident in our products and service; all our work comes with comprehensive guarantees. Rest assured, we have you covered. CONTACT Casey Stratmeyer for more info.
---
EXHIBITOR -

ALSO HOSTING COFFEE BAR SATURDAY MORNING
---
DOWNLOAD SPONSOR/EXHIBITOR FORM HERE
---
HOTEL -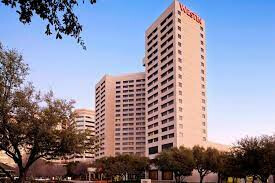 12720 Merit Dr, Dallas, TX 75251 • (972) 385-3000
SATURDAY, August 13th | SPEAKER SCHEDULE:
7:30 a.m. to 8:30 a.m. | REGISTRATION
8:30 a.m. to 8:45 a.m. | WELCOME and Opening Pray | Chuck Chadwick and Nate McDougall from Watermark Church
8:45 a.m. to 9:15 a.m. | Nate McDougal - A Biblical View of Church Security
9:15 a.m. to 10:15 a.m. | Scott Stewart - Protective Intelligence - Part 1
10:15 a.m. to 10:30 a.m. | BREAK
10:30 a.m. to 11:30 a.m. | Scott Stewart - Protective Intelligence - Part 2
11:30 a.m. to Noon | Matt McCarty - Stop the Bleed
NOON to 1:00 p.m. | BOX LUNCH SERVED | 20 Minutes - U.S. Law Shield presentation | 20 Minutes - USCCA presentation | 20 Minutes - Church Safety Guys
1:00 p.m. - 2:00 p.m. | Chuck Chadwick - Christian Private School Security - Hardening the Target /Gatekeeper Program
2:00 p.m. - 2:15 p.m. | BREAK
2:15 p.m. - 3:15 p.m. | Dr. Sean Lawler - Physiological/Cognitive Response to Life-Threatening Events - Part 1
3:15 p.m. - 3:30 p.m.| BREAK
3:30 p.m. - 4:30 p.m. | Dr. Sean Lawler - Physiological/Cognitive Response to Life-Threatening Events - Part 2
4:30 p.m. - 5:30 p.m. | Chuck Chadwick - The Three Strands of Church Security/Best Practices