Saturday, August 12, 2023, 7:00 AM - 5:00 PM
WATERMARK COMMUNITY CHURCH | DALLAS
AUGUST 12, 2023 | COST: $99 per person
7540 LBJ Frwy., Dallas, Texas 75251
ONLINE REGISTRATION DEADLINE AUGUST 1, 2023
REGISTRATION AT THE DOOR $199
CONTACT:
Marian Chadwick at or call (214) 305-5616 for more information.
---
HOST | SPEAKER -

CHARLES "CHUCK" CHADWICK
TOPICS: The Threat | Hardening Churches and Schools
---
SPEAKER | SILVER SPONSOR:

MATT MCCARTY, REP. FOR NORTH AMERICAN RESCUE
TOPIC: The focus will be on the current needs in houses of worship for their members to be prepared to save lives when traumatic injuries occur.
---
SPEAKER: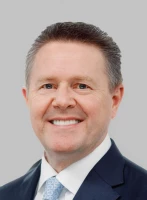 GREGORY LOVE, ATTORNEY
TOPIC: Describing the new challenges related to child sexual abuse in child-serving organizations: insurance requirements, legislative changes, and the explosion of Peer Sexual Abuse.
---
SPEAKER | GOLD SPONSOR:

MICHAEL MANN
TOPIC: Threat Detection - The Israeli Method
---
SPEAKER | GOLD SPONSOR:

JONATHAN VERHOEVEN
TOPIC: Missions Security
---
SPEAKER | HOST CHURCH:
NATE MCDOUGALL - DIRECTOR OF SECURITY
TOPIC: Watermark Security Overview
---
SILVER SPONSORS -
ALSO HOSTING COFFEE BAR SATURDAY MORNING
---
CONTACT MATT MCCARTY FOR MORE INFORMATION: Matt McCarty -
---
DOWNLOAD SPONSOR/EXHIBITOR FORM HERE
DOWNLOAD 2023 CONFERENCE FLYER
---
HOTEL -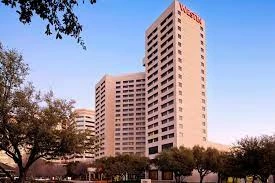 12720 Merit Dr, Dallas, TX 75251 • (972) 385-3000
NOCSSM RATES: $89 for Traditional Double
MUST BE PURCHASED BY JULY 21, 2023
---
SCHEDULE:
Saturday - August 12, 2023
7:00 am - 8:00 am | REGISTRATION AND COFFEE HOSTED BY CUSTOM EARPIECE
8:00 am- 8:15 am | Chuck Chadwick and Nate McDougal | Welcome and Prayer
8:15 am - 9:15 am | Chuck Chadwick, President of NOCSSM | The Threat
9:15 am - 9:30 am | BREAK
9:30 am - 10: 15 am | Matt McCarty | STOP THE BLEED
10:15 am - 10:30 am | BREAK
10:30 am - NOON | Greg Love | Sexual Abuse
---
NOON - 12:30 pm | LUNCH
12:30 pm - 1:30 pm | Chuck Chadwick | Hardening Churches and Schools
1:30 pm - 1:45 pm | BREAK
1:45 pm - 2:45 pm | Michael Mann | Threat Detection - The Israeli Method
2:45 pm - 3:00 pm | BREAK
3:00 pm - 4:00 pm | Jonathan VerHoeven | Missions Security
4:00 pm - 4:15 pm | BREAK
4:15 PM - 4:45 PM | Nate McDougall | Watermark Security
4:45 pm - 5:00 pm | Chuck Chadwick | CLOSING
5:00 pm - EOD | Nate McDougall | Church Tour
---