OFFERING SECURITY AND PROCEDURES
Purpose:
The purpose of this document is to provide the procedures to be followed in the handling and transport of the church offertory.
Primary directive – The safety of the persons handling and transporting the offertory is of primary importance.
If confronted, OFFER NO RESISTANCE, GIVE THEM THE MONEY!
No one need be harmed in the defense of these, mostly non-negotiable, funds.
Primary directive to armed guards and police officers – The primary focus of the armed guard is to protect the well-being of any persons they are accompanying and innocent bystanders.
At no time are you to apply deadly force unless the safety of the members of the detail is threatened.
Procedure:
During the collection –
Member of the security team will check the sorting room for any unauthorized persons, then standby outside the sorting room to monitor any suspicious persons observing the gathering of collection bags or the sorting room.
Collection of the bags –
Each team of Ushers will gather the bags –
Ushers will meet in the atrium and place the bags in a bin and proceed via the open stairways on the X side of the atrium to the sorting room. A member of the security team will escort the usher team to the sort room.
Ushers should be in plain sight at all times and in a team of at least two persons.
Let the sort begin –
The entire sorting team should be in the room at the time the last bin/bag enters the suite.
The door will not be opened once closed until the sort is done and is ready to exit.
No one is to exit until the sort is done.
General Policies:
Everyone who touches the money of collections bags should have a Criminal Background check run on them. This includes the Ushers, sort/count team and security personnel.
No one under 21 years of age in the sort room.
Security team NEVER touches the money.
Every effort must be taken to make sure that there is no room for collusion between two or more parties in the handling of cash.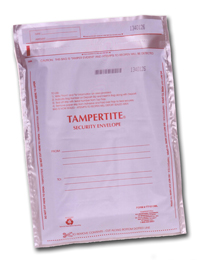 Use tamper-proof bank money bags for any transport, leaving the tear off serial numbered tag with member of accounting staff or other staff to establish a separation of powers/responsibilities.
Safe Room / Vault Construction –
Separate room for safe
Drop safe bolted to floor
Separate Security system for safe room
Use of expanded metal mesh in walls of safe room.
Safe room walls built to roof deck
Video Surveillance in sort room and Safe room
Typical Drop Safe allows deposit through slot in the top without opening the door. Bolt to the floor from inside the safe.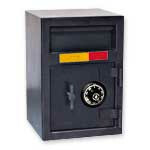 Night Depository also works well.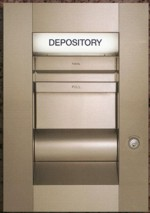 Have an Armored car service or bonded Courier service pick up the money