15th Annual NOCSSM Church Security Conference
Friday July 26, 2019 - Saturday July 27, 2019

Denton Bible Church
2300 E University Dr.
Denton, TX 76209
---
CLICK HERE FOR ALL REGISTRATIONS
ACTIVE GATEKEEPERS CONTACT MARIAN FOR REGISTRATION LINK
---
ONLINE REGISTRATION CLOSES JULY 23rd
REGISTRATION AT DOOR - $250
---
| | | |
| --- | --- | --- |
| REGISTRATION | RATES | GROUPS |
| | $199 | beginning March 1st (Per Person) |
| | $175 | 3-7 people |
| | $150 | 8 or more people |
---

---
Tommy Nelson | Senior pastor of Denton Bible Church – Opening statement and Prayer.
Tommy Nelson has served at Denton Bible Church for nearly 40 years, much of it as Senior Pastor. One of four boys, he is from Waco, Texas, and grew up playing football and baseball. He holds degrees from the University of North Texas (where he quarterbacked) and Dallas Theological Seminary. Tommy is the author/teacher of several books and DVDs, and is the Song of Solomon Conference Speaker Emeritus. He still travels as the featured speaker for several ministries, but finds himself most weekends in the pulpit of Denton Bible Church teaching his congregation.
Tom married his best friend, Teresa, in 1972. Their two sons, Benjamin and John Clark, are both married and, together, have given them six grandchildren.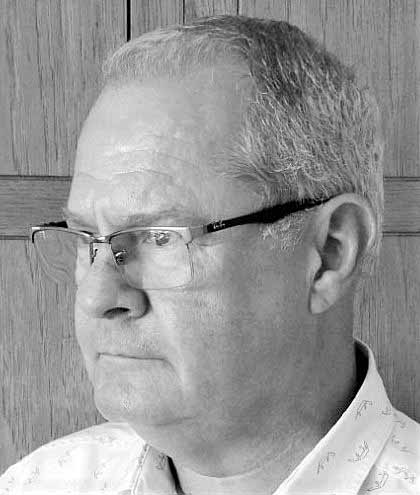 Chuck Chadwick | Is the founder and President of
NOCSSM and the nation's leading authority on security for Christian ministries.
Chuck will be speaking on a variety of subjects including; FBI Church Crime Report Statistics, Options for Volunteer Security Teams and Security Technologies for Hardening your Church or Private School.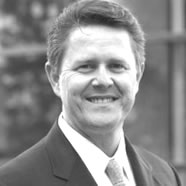 Greg Love | Ministry Safe - Churches and Private Schools –
Greg is the nation's leading authority on child sexual abuse in churches and schools. He will be speaking on Ministry Safe's proven systems to protect children in your care. He will also address the subject of Background checks.
Jeff Kowell | former Security Director of New Life Church, CO Springs.
He will be speaking on Volunteer Security Team Formation and Training.
Jeff retired as a First Sergeant from the US Army in 2004 with 20 years of service, is a veteran of Operation Iraqi Freedom and has served in Kosovo, Panama and Honduras. After the Army, Jeff worked as a corporate security manager before being called to serve on the staff of New Life Church in February 2008 as the Director of Life Safety. Prior to the shooting at New Life Church in December 2007, he volunteered as a Team Leader in the Security Team at New Life Church.

Jeff is a certified Defensive Tactics Instructor and has completed ALERRT (Advanced Law Enforcement Rapid Response Training) through the Texas Tactical Police Officers Association and Amarillo SWAT Team.

As the Director of Life Safety, Jeff oversees the New Life Security Team, Medical Team and the Ushers. The Life Safety Ministry touches all activities at New Life as we seek to serve the body of Christ. Jeff feels that Life Safety is a "priestly duty" and that we serve God's people body, soul and spirit to create an environment where everyone can worship, fellowship and draw near to our Lord Jesus without distraction.
Jeff has been married for 34 years and has two children 33 and 32 years old. He is a graduate of Concordia College in NY and has a degree in Behavioral Science.
Scott Stewart of Stratfor - There are a variety of terrorist actors that pose a threat to churches in the United States.
This session will examine these various actors, discuss the ideology that motivates them, and examine tactics they employ -- and ways for church security teams to take proactive steps to counter the threat they pose.
Terry Caywood - Harvest Christian Academy | Headmaster
Terry will be speaking on the decision to have armed security at private schools, the research and process to implement, and the recommended specialized training for the school environment.
Terry has invested 32 years in Christain Education administration at Harvest Christain Academy (HCA), Truett-McConnell College, and Southwestern Baptist Theological Seminary. He holds degrees from Stephen F. Austin State University, Dallas Baptist University, and Southwestern Baptist Theological Seminary. Beginning in 2014, he led the research and implementation of an armed security team at HCA, which has now completed its fifth successful year of school protection. Terry also serves as licensed member of the security team.
William Chadwick | The Christian Security Institute
Senior instructor will speak on refining your Gatekeepers skill set. Practical & Tactical.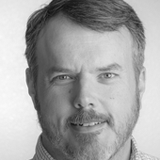 Joe Calfee of Denton Bible Church is the Safety & Security Coordinator at Denton Bible Church in Denton, Texas and will be speaking on short term mission trip security.
Raised in Houston, Joe moved to Denton in 1989 to attend the University of North Texas and study Hospitality Management. He graduated with a Bachelor's of Science in Counseling Associate Studies, and went on to earn a Masters of Arts in Cross-Cultural Ministries from Dallas Theological Seminary.
Youngest of three sons to Jim and Jan Calfee, Joe has a background in higher education academic advising, database development and management, banking and event planning. Joe has attended DBC since 1991, was hired part time in 1995 and fulltime in 1999. His fulltime work at the church include 13 years in various church administration roles; 5 years in missions operations and short term missions coordination, sending 200+ church congregants across the world annually and helping care for 30 long term missionary families; and 2 years in church security, with responsibilities for child safety, emergency operations planning and cross-cultural worker security. He has extensive experience in participating and leading short term mission trips throughout Eastern Europe, Western Europe, Asia and portions of Latin America and Africa for nearly 25 years. When not at work, Joe has served as a performer and board member for three different performing arts companies in Denton. Joe and his wife, Jennifer, have been married 19 years and have one son. They enjoy cooking, hospitality, musical theater and the performing arts, movies, and reading.
Officer Shane Kizer - Denton Police Department | Shane has been in law enforcement over 27 years. During that time, he has served in numerous assignments. He spent 6 years as a patrol officer.
He was assigned as a School Resource Officer for a local high school of over 2,500 students for 3 years. Shane served on the Tactical Team for 6 years. He was a Crimes Against Children Investigator for 7 years. He has served as a TCOLE Instructor for Law Enforcement since 2006. Shane was awarded the Medal of Honor in 2003. He was named Law Enforcement Officer of the Year by the Denton County District Attorney in 2005.
Shane has organized and held 6 annual Crime Prevention Conferences for Faith Based Organizations. He has spoken on topics such as "Developing a Safe/Security Team", "Faith Based Crime Prevention," "Proper Response to Child Abuse," "Responding to Violence" and "Active Shooter Response." Over 900 people have attended his conferences.
After the Columbine Active Shooter Tragedy in 1999, Shane was challenged with several other Tactical Team members to construct an active shooter response plan. Since that time, he has assisted in training other officers in active shooter response. He has also received training from the Department of Homeland Security in Active Shooter Preparedness.
---
Click on images for links
---
BRONZE SPONSORS

BRONZE SPONSORS

Call Randy Wells (936) 577-2122

Bill Barna, President (330) 240-0422

EXHIBITORS

EXHIBITORS

Contact John Riley (616) 250-0891

CLICK ON IMAGE FOR

DETAILS AND TO REGISTER

Contact Keith Weeks (817) 805-5168

Contact JD VerHoeven (816) 919-3257
LOCATION
Denton Bible Church
2300 E University Dr.
Denton, TX 76209