History of Conference Speaker's and their bios


VAUGHN BAKER - Beyond the Basics
Active Shooter Response for Church Security Personnel | President – Founding member of Strategos International - Mr. Baker is currently the President of Strategos International. His law enforcement experiences include 15 years of patrol, investigations, and special operations assignments.

He has also served as a member of his agency's SWAT team for over 12 years. He has trained thousands of law enforcement and military professionals from around the world over the past 15 years on various law enforcement, military and tactical related topics.
---
DR. JOHN BYRNES - Called2Duty 2012
"Can You Prevent the Next Church Shooting?" | John D. Byrnes, D. Hum, coined the phrase "Aggression Management"®. Organizations come to John Byrnes because he is the leading authority on preventing aggression in the workplace and in schools. He has conducted Aggression Management® Workshops for some of the nation's largest employers, among them the United States Postal Service, NASA, United States Department of Agriculture, and Disney Development. He has published articles extensively and has spoken before many national associations.
---

GREG CRANE - Beyond the Basics
Active Shooter Survival Strategies | Founder and President - Greg Crane is the founder of the ALICE (Alert, Lockdown, Inform, Counter, and Evacuate) and the RAIDER (law enforcement only) training programs which he developed to keep his wife's (an elementary school principal) school safe after the events of Columbine. He later founded Response Options, a training company dedicated to the safety of staff and students. As part of a major business expansion in 2013, Crane continues his work as president under the name ALICE Training Institute. The new name leverages the good-will and national acceptance of the ALICE training program. Crane can often be found speaking at national events and conferences across the U.S. with more than 25+ years of experience as a law enforcement officer and security consultant, Crane has firmly established himself as one of the foremost school safety and active shooter specialist in the nation. To his credit, ALICE was the very first training program in the country that provided staff and students with optional responses to an active shooter gaining entry into a classroom – other than a lockdown-only approach that entails sitting against a wall or under a desk.
---

Chuck Chadwick is the Founder and President of the NOCSSM™ - National Organization for Church Security and Safety Management™ which has helped thousands of churches throughout America with security and safety issues that concern all churches both large and small.
He is the licensed security manager and president of Gatekeepers Security Services who's Gatekeepers Program™ has put hundreds of armed Gatekeepers in churches across Texas.
He is also the president of the Christian Security Institute™ which trains church security teams in regulated and non-regulated states.
Chuck was the past Director of Security for several large Mega Church in, Texas.
His three decades of private security experience, and over a decade in the Church security field enables him to address the unique security issues faced by churches of all sizes.
Chuck's credentials includes Certified Protection Specialist through Executive Security International, a Certified Law Enforcement Firearms instructor, a Certified PPCT Defensive Tactics Instructor and a Licensed Level 3 & 4 Security instructor through the Texas Department of Public Safety Private Security Bureau.
---

2019 Joe Calfee of Denton Bible Church is the Safety & Security Coordinator at Denton Bible Church in Denton, Texas and will be speaking on short term mission trip security.
Raised in Houston, Joe moved to Denton in 1989 to attend the University of North Texas and study Hospitality Management. He graduated with a Bachelor of Science in Counseling Associate Studies and went on to earn a Master of Arts in Cross-Cultural Ministries from Dallas Theological Seminary.
Youngest of three sons to Jim and Jan Calfee, Joe has a background in higher education academic advising, database development and management, banking and event planning. Joe has attended DBC since 1991, was hired part time in 1995 and fulltime in 1999. His fulltime work at the church include 13 years in various church administration roles; 5 years in missions operations and short term missions coordination, sending 200+ church congregants across the world annually and helping care for 30 long term missionary families; and 2 years in church security, with responsibilities for child safety, emergency operations planning and cross-cultural worker security. He has extensive experience in participating and leading short-term mission trips

2019 Terry Caywood - Harvest Christian Academy | Headmaster
Terry will be speaking on the decision to have armed security at private schools, the research and process to implement, and the recommended specialized training for the school environment.
Terry has invested 32 years in Christian Education administration at Harvest Christian Academy (HCA), Truett-McConnell College, and Southwestern Baptist Theological Seminary. He holds degrees from Stephen F. Austin State University, Dallas Baptist University, and Southwestern Baptist Theological Seminary. Beginning in 2014, he led the research and implementation of an armed security team at HCA, which has now completed its fifth successful year of school protection. Terry also serves as licensed member of the security team.

William Chadwick: 2018 National Conference – Senior Personal Protection Officer for high profile clienteles - Gatekeepers Security Services and Senior Trainer and Instructor – Christian Security Institute
Growing up in the home of a Private Security professional William was exposed to a different way of thinking than most from a young age, beginning his firearms training and studying executive protection at the age of 8 he was set apart from the traditional way of being raised. Martial Arts was also a passion in his childhood leading him to learn the professional fight world working for a Pro MMA company with some of the world's best fighters watching them train and fight in the cage for championship titles. Understanding the dynamics of real world protection William was led to his career in Private Sector Security starting in 2003 and has over a decade of experience defending clients and protecting their assets. As a certified Law Enforcement Firearms Instructor William specializes in advanced handgun & carbine training combining old school and modern day concepts that allow him to get students up to speed on gun fighting in the classroom and on the range with a unique set of skills and a tactical mindset.
---

RANDY DICKSON: Called2Duty 2013 and 2021
Critical Interaction Associates | In one of his signature presentations, Randy takes a humorous yet critical look at the emotional, psychological and physiological aspects of interpersonal crisis communications. Communicating When it Counts is laced with dozens of "keepers" participants may use to navigate the course of a conversation that is going south in a hurry; to mitigate the negative impact of conflict; to recognize the subtle indicators that the atmosphere of the interaction is changing; and to turn no-win situations into mutually beneficial opportunities. Randy neatly folds all of this insight into a self-deprecating story of mistaken identity that occurred years ago.
Palmer Holt: - InChrist Communications, President and Founder: 2018 National Conference
Palmer Holt is an award-winning communications professional with more than 25 years' experience in journalism, corporate and agency public relations, marketing and advertising. He is a former newspaper editor, "Fortune 100" company media relations executive and spokesperson, and advertising agency executive.
Palmer's company In Christ Communications helps church prepare for crisis management in the areas of:
Professional counsel
Crisis plan audits
Research and analysis
Response plan development and execution
Spokesperson media training
Spokesperson services
Crisis management (on-/off-site)
Holt served as World Missions Correspondent with the Communications Team for Cape Town 2010: The Third Lausanne Congress on World Evangelization.
He is a graduate of the University of North Carolina School of Journalism, studied theology at Regent College, Vancouver, B.C., Canada, and is a certified Christian counselor. He is the recipient of the North Carolina Governor's "The Order of the Long Leaf Pine" award and the Public Relations Society of America's "Silver Anvil Award."
---

2018 Officer Shane Kizer - Denton Police Department | Shane has been in law enforcement over 27 years. During that time, he has served in numerous assignments. He spent 6 years as a patrol officer.
He was assigned as a School Resource Officer for a local high school of over 2,500 students for 3 years. Shane served on the Tactical Team for 6 years. He was a Crimes Against Children Investigator for 7 years. He has served as a TCOLE Instructor for Law Enforcement since 2006. Shane was awarded the Medal of Honor in 2003. He was named Law Enforcement Officer of the Year by the Denton County District Attorney in 2005.
Shane has organized and held 6 annual Crime Prevention Conferences for Faith Based Organizations. He has spoken on topics such as "Developing a Safe/Security Team", "Faith Based Crime Prevention," "Proper Response to Child Abuse," "Responding to Violence" and "Active Shooter Response." Over 900 people have attended his conferences.
After the Columbine Active Shooter Tragedy in 1999, Shane was challenged with several other Tactical Team members to construct an active shooter response plan. Since that time, he has assisted in training other officers in active shooter response. He has also received training from the Department of Homeland Security in Active Shooter Preparedness.

BOB KLAMSER: National Conference 2014
Executive Director of Crisis Consulting International | Bob Klamser is the co-founder and Executive Director of Crisis Consulting International, a non-profit organization that provides security and crisis management services to the missionary, humanitarian and NGO communities. Crisis Consulting International conducts training seminars and consults with organizations on a wide variety of topics related to organizational and member security, especially in dangerous and hostile environments. The organization also provides hands-on assistance during emergencies. These services include hostage negotiations, evacuation management, response to extortion, risk assessments, site surveys, etc.
---

Jeff Kowell: 2017, 2018, 2019 National Conference - Beyond the Basics and 14th & 15th Annual
New Life Church - I retired as a First Sergeant from the US Army in 2004 with 20 years of service, and I am a veteran of Operation Iraqi Freedom, received the US Army Combat Action Badge and Global War on Terrorism Expeditionary Medal. I have served in Kosovo, Panama and Honduras. After retiring from the US Army, I worked as a Program Security Manager protecting a large classified government contract.
Prior to the shooting at New Life Church in December 2007, I volunteered as a Team Leader with the Security Team at New Life Church. As a result of the tragic shooting at New Life Church in Colorado Springs, Colorado and the security teams ability to respond quickly, I was called to serve on the ministry staff of New Life Church in February 2008 as the Director of the Life Safety Ministry, overseeing the security of the 10,000+ member church.
I have been certified as a Defensive Tactics Instructor and have completed ALERRT (Advanced Law Enforcement Rapid Response Training) through the Texas Tactical Police Officers Association and with the Amarillo, TX SWAT Team. I am a graduate of Concordia College in NY and have a degree in Behavioral Science.
Last, but not least: I am happily married for almost 38 years and have two children 35 and 34 years old.
I retired from New Life Church in August of 2017. As the Director of Life Safety, I led the New Life Church Security and Medical Teams. The Life Safety Ministry touched all activities at New Life Church as we served the body of Christ. I feel that Life Safety is a "priestly duty" and that we serve God's people body, soul, and spirit to create a safe environment where everyone can worship, fellowship and draw near to our Lord Jesus without distraction.
---
2022 Dr. Sean Lawler | Tactics Instructor and educational background in active shooter defense.
Dr. Sean Lawler earned his Doctor of Management degree from Colorado Technical University where he concentrated in Homeland Security Studies. Dr. Lawler's doctoral research focused on methods by which school administrators may disrupt an active shooter event or terrorist attack upon an American school. Dr. Lawler graduated from Strayer University in 1994 with a Master of Science Degree in Business Administration and he is a 1992 graduate of the United States Air Force Academy, where he studied engineering, counterterrorism, and national security and earned a Bachelor of Science Degree in Political Science. Dr. Lawler currently serves as an Academy Liaison Officer for the US Air Force Academy, Area 431, where he mentors and interviews USAFA applicants.
Sean Lawler is a Supervisory Special Agent (SSA) with the US Drug Enforcement Administration (DEA). SSA Lawler has conducted international narcotics investigations in the New York/New Jersey metropolitan area and he is currently the Chief of DEA's Aviation Division Training. SSA Lawler serves as a DEA Primary Firearms Instructor, Tactical Instructor, Emergency Medical Technician, and Active Shooter Defense Instructor. Prior to joining the DEA, SSA Lawler was a Major in the US Air Force, where he served as an Instructor Pilot providing primary flight instruction for Air Force, Navy, Marine Corps, Coast Guard, and allied foreign national student pilots. Major Lawler participated in numerous deployments to European, Asian, and Middle Eastern areas of operation where he served as a KC-10A Aircraft Commander providing combat support for enforcement of Iraqi no-fly zones, humanitarian relief missions, and the first-ever combat air-refueling of the B-2 stealth bomber during the Kosovo Campaign. Prior to that, Sean Lawler was a Human Intelligence (HUMINT) Case Officer and Combat Interrogator. While serving in HUMINT collections, Sean Lawler was a recipient of the Director of Central Intelligence National Exceptional Intelligence Collector's Award.
Dr. Sean Lawler is a regular speaker at the National Advanced Law Enforcement Rapid Response Training (ALERRT) Conference. ALERRT is based at Texas State University and was named as the National Standard in Active Shooter Response Training by the FBI. Additionally, Dr. Lawler is a regular speaker for school safety and security conferences, including the National Student Safety & Security Conference and the Educational Services Center Region 11 Conference.
---

JOHN LISKE - Beyond the Basics
The Insurance Perspective - John Liske has been in the insurance and risk management profession since 1978, with significant expertise and client experience in a variety of industries but with a focus in the nonprofit area, including religious organizations, churches, schools, senior adult facilities, children and social services organizations.
John has been with MHBT since 1984. Prior experience includes commercial multi-line underwriter for Transamerica and Central Mutual Insurance Company.
---

2018, 2021 Greg Love | Ministry Safe - Churches and Private Schools –
Greg is the nation's leading authority on child sexual abuse in churches and schools. He will be speaking on Ministry Safe's proven systems to protect children in your care. He will also address the subject of Background checks.
2022 MATT MCCARTY, Manufacturer's Rep for North American Rescue | STOP THE BLEED
Matt McCarty is a manufacturer's representative and instructor for North American Rescue in Greer, SC specializing in meeting the pre-hospital care needs of public access areas such as houses of worship and educational establishments.
Matt McCarty has an extensive background in the public service field. He began his public service as a volunteer firefighter for many years and received firefighter of the year at Honea Path Fire Department in Honea Path, SC. While serving as a volunteer firefighter he completed his bachelor's degree in History and Secondary Education from Lander University in Greenwood, SC. He then went on to become a classroom teacher and coach in Anderson School District 2 in Honea Path, SC. After spending four years in the education field Matt McCarty decided to change careers and entered law enforcement as a deputy sheriff for the Anderson County Sheriff's Office. While there he continued to pursue his education and obtained his master's degree in Criminal Justice Executive Leadership from Anderson University in Anderson, SC. McCarty was promoted through the ranks to Staff Sergeant and received a life saving award using some of the products from North American Rescue. He also went on to become an adjunct professor of criminal justice for Anderson University where he received the honor of part-time professor of the year. Now as a manufacturer's representative for North American Rescue he still serves his community as a part-time deputy sheriff and Stop the Bleed instructor.

2021, 2022 NATE MCDOUGALL, Safety and Security Director of Watermark Community Church
Nate moved to the Dallas area with his wife and 3 year old son over a year ago and then welcomed a 2nd son in 2020.He comes with a wealth of training, knowledge and experience after a combined 20 years in law enforcement, private security and church security. After majoring in Criminal Justice at Pensacola Christian College in Florida, he served as a Police Officer in Baltimore. He was assigned to patrol on the west side of Baltimore and spent most of his time serving on a drug task force. Through his work on the street, Nate received several commendations and awards and even was awarded Officer of the Year. He later relocated to Los Angeles where his wife is originally from. While based in Los Angeles, Nate served at Hillsong Church overseeing security teams for weekly church services at multiple campuses, looked after movement and logistics of key team, pastors, guest speakers and the Senior Pastors while coordinating security for conferences and touring of worship teams. While in Los Angeles, Nate had the opportunity to serve as personal protection for several high profile celebrities and eventually took a full time role serving in the security team for a high profile family. Whether it was in Law Enforcement, Private Security or Church Security, his focus has always been on loving people.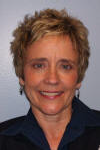 MAJOR CAROLE NEWELL - Called2Duty 2012
"Responding to the Mentally Ill and Suicide Prevention" | Major Newell has been with the Broken Arrow, OK Police Department for more than 25 years. In that time she has worked in nearly every facet of the department, and has spent considerable time in the Criminal Investigations Unit. She spent 14 years on the Crisis Negotiation Team, the last 7 as the Team Leader. She is currently the Headquarters Division Commander overseeing Criminal Investigations, Special Investigations, Property Room, and Training Units. During her career she has acquired extensive training and experience dealing with mental health issues, domestic violence, and sexual assault, and has also taught classes to law enforcement personnel. Carole also serves as the Department Head of Security at World Outreach Church in Tulsa, OK. She is a graduate of the FBI National Academy as well as Rhema Bible Training Center
---

Richard Ray - Called2Duty 2012
"Pastoral Protection" | Richard will speak on the unique challenges security has in protecting our pastors while being unobtrusive. Richard is one of the highest respected Executive Protection Specialist and Instructors in the land. Richard graduated from Pensacola Christian College in 1989 with a B.S. in Commercial Writing. He holds a 6th degree Black belt in San Sai Ryu Karate, a 4th degree Black Belt in American Kenpo, a 3rd degree Black Belt in Tae Kwon Do and an instructor in Kenjutsu/Aikijutsu. Richard founded Ellis County Martial Arts. Richard holds numerous professional security licenses including Personal Protection Officer, Firearms and Defensive Tactics Instructor. Richards's practical experience has evolved throughout his career in law enforcement, executive protection and instructor. From high risk executive protection instructor in Bogotá Columbia to heading up the security teams of numerous high profile evangelist , Richard brings the "Real World" approached to pastoral protection.
---

KELLY RIDDLE - Beyond the Basics
Unmasking
Background Checks
| Mr. Riddle has more than 30 years of investigative experience and established
Kelmar
and Associates more than eighteen years ago in 1989. Prior to founding his own company, Mr. Riddle worked for two other private investigation companies including a nation-wide operation. In addition, Mr. Riddle worked in the insurance industry as an adjuster and an investigator. Kelmar and Associates conducts a variety of corporate and general investigations including counter-intelligence, workplace and general investigations.
---

LAMAR SLAY - Beyond the Basics
Mission and Purpose - | As President of Partners in Church Consulting, Lamar Slay oversees all aspects of the consulting work done by PCC consultants. He has over 35 years of experience working with churches of all sizes, styles, and denominations. He has served on the teaching teams of Saddleback Community Church and Fellowship Church. His many years of experience with churches on the cutting edge of reaching people for Christ can be great resource for your church.
---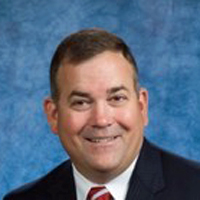 Patrick Smith: 2018 National Conference - Director of Local Outreach and Safety and Security at Denton Bible Church
As the Director of Local Outreach, he leads efforts to build bridges with the community to meet physical needs and develop spiritual relationships. Pat oversees twelve ministries to include Vision Ministries, SWEAT Team, Mercy Heart and the Shiloh Field Community Garden—the largest community garden in the US. As Director of Safety and Security, Pat oversees the protection of the main church campus and eight overseas locations around the world.
He is also the founder and past Executive Director of Serve Denton, a nonprofit organization that provides support for other nonprofits that open doors for people to become self-sufficient. Serve Denton accomplishes this mission by delivering shared space, shared services and helps agencies share risk in collaborating with one another.
Before assuming his current position, he was Vice President for Hunt Development Group, where he led real estate development efforts for the Hunt Companies supporting military installations in rebuilding family housing. Pat's Air Force experience has focused on large-scale construction and program management at a variety of locations in the U.S. and the Middle East. He worked on the $1.5 billion Peace Shield command and control system for the nation of Saudi Arabia from 1987 to 1992. He led the $125 million reconstruction of Homestead Air Force Base, Florida in the wake of Hurricane Andrew from 1992 to 1995. He served at the Pentagon from 1997 to 2000 where he managed a $2.8 billion program for real property maintenance and services for all Air Force installations. Pat commanded the DoD Fire Academy in San Angelo, Texas from 2000 to 2002, where he led a significant expansion of firefighter graduates in the wake of 9/11, and the development of advanced training in weapons of mass destruction response and urban search and rescue. From 2002 to 2004, he served as Base Civil Engineer and commander of the 578-person 60th Civil Engineer Squadron at Travis Air Force Base, California. In 2003, Pat led the build-up of Sheik Isa Air Base, Bahrain in support of Operation Iraqi Free

Pat is the son of Jim and Judy Smith. Originally from Fairport, New York, he graduated from Denton High School in 1980. Pat holds a bachelor's degree in civil engineering from the United States Air Force Academy and two master's degrees in engineering management and strategic studies from Air University. He is a registered Professional Engineer, an Accredited Professional in Leadership in Energy and Environmental Design, a Project Management Professional, and Certified Cost Engineer. Pat's wife is Jana, and they have three grown sons--Matt, Drew, and Tim; and four grandchildren, Zachary, Zoe, Avonlea, and Ember. Pat's passions outside of work and family are studying the Bible, doing service projects across Denton, building swing sets for children, and working off his bucket list by traveling with Jana.dom, accomplishing $55 million of construction in six months' time. In 2004, Pat returned to Denton where he commanded the Air Force Reserve Officer Training Corps detachment at the University of North Texas. In 2006 he led the Air Force's housing privatization program, managing a $3.7 billion portfolio of homes and completed ten significant projects in a two-year period. Pat retired from the Air Force as a Colonel in 2008 after 24 years of service. His military decorations include the Legion of Merit, Bronze Star, and Meritorious Service Medal.
---

2021 and 2022 SCOTT STEWART, Torchstone Global, VP of Tactical Analysis of Terrorism and Security Issues
Scott Stewart is a seasoned protective intelligence practitioner with 35 years of analytical, investigative and security experience. Before joining the executive ranks of TorchStone Global, Mr. Stewart led global analysis of terrorism and security topics at Stratfor from 2004 to 2020. Prior to his time at Stratfor, Mr. Stewart was the protective intelligence coordinator for Dell, and served as a member of Michael Dell's executive protection team. Mr. Stewart also spent ten years as a special agent with the U.S. Department of State's Diplomatic Security Service (DSS), where he was involved in a large number of high-profile terrorism and protective intelligence investigations. Mr. Stewart is a popular speaker on security topics and is also frequently interviewed by journalists from leading news outlets.

ROBERT J. WILD: Called2Duty 2013
Brotherhood Mutual Insurance Company - Five Key Steps to Building and Maintaining a Volunteer Safety and Security Team | Bob has been the Director of Finance and Administration and Risk Management for two mega churches over the past 20 years: Vineyard Christian Fellowship of North Phoenix and Christ's Church of the Valley, both located in the Phoenix area. Bob has served on several boards including the local Phoenix NACBA chapter, CCV Youth Sports Inc., the largest nonprofit youth sports program in Arizona, Financial Planning Ministry and the Boys and Girls Club in Austin Texas among others. Bob wrote and self published an instruction manual for church planters called: Growing Your Church From The Ground Up: The Corporate Side. Bob has been published in Church Executive Magazine and more recently in Christianity Today and Group Publishing professional edition for their Children's Magazine.. In 2009 Bob joined the team at Brotherhood Mutual Insurance Company as the Sr. Director-Strategic Alliances.
---

DAVID WOOD: Called2Duty 2013 and 2017 National Conference
Director of Security, Covenant Church | EMT - Trauma in the church...With five campuses and approaching 10,000 in membership, Covenant Church represents one of the largest Mega-churches in America. David Wood has been at the helm of the ministry's security and safety efforts for the past 10 years. As Security Director of a large ministry, David deals daily with the complexities of a diverse, multicultural, multi-site mega-church. David will speak on the security efforts of such a ministry.
"Multi-Site Mega-Church Security" - With five campuses and approaching 10,000 in membership, Covenant Church represents one of the largest Mega-churches in America. David Wood has been at the helm of the ministry's security and safety efforts for the past 10 years. As Security Director of a large ministry, David deals daily with the complexities of a diverse, multicultural, multi-site mega-church. David will speak on the security efforts of such a ministry.