National Church Security Conference
CONFERENCE SPEAKERS: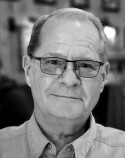 CHUCK CHADWICK, President of NOCSSM, Gatekeepers Security Services and Christian Security Institute
nocssm.org | gatekeeperssecurity.com | christiansi.org
Chuck heads the largest state licensed volunteer multi-church security force in America. Pre-eminent Authority in Church Security. Chuck is the founder and president of the National Organization for Church Security and Safety Management™ which has helped thousands of churches throughout America with security and safety issues that concern all churches both large and small. Chuck will be discussing options for church security in Texas and methodologies.
---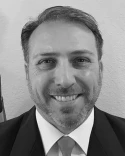 DR. SEAN LAWLER
Tactics Instructor and educational background in active shooter defense.
Dr. Sean Lawler earned his Doctor of Management degree from Colorado Technical University where he concentrated in Homeland Security Studies. Dr. Lawler's doctoral research focused on methods by which school administrators may disrupt an active shooter event or terrorist attack upon an American school. Dr. Lawler graduated from Strayer University in 1994 with a Master of Science Degree in Business Administration and he is a 1992 graduate of the United States Air Force Academy, where he studied engineering, counterterrorism, and national security and earned a Bachelor of Science Degree in Political Science. Dr. Lawler currently serves as an Academy Liaison Officer for the US Air Force Academy, Area 431, where he mentors and interviews USAFA applicants.
Sean Lawler is a Supervisory Special Agent (SSA) with the US Drug Enforcement Administration (DEA). SSA Lawler has conducted international narcotics investigations in the New York/New Jersey metropolitan area and he is currently the Chief of DEA's Aviation Division Training. SSA Lawler serves as a DEA Primary Firearms Instructor, Tactical Instructor, Emergency Medical Technician, and Active Shooter Defense Instructor. Prior to joining the DEA, SSA Lawler was a Major in the US Air Force, where he served as an Instructor Pilot providing primary flight instruction for Air Force, Navy, Marine Corps, Coast Guard, and allied foreign national student pilots. Major Lawler participated in numerous deployments to European, Asian, and Middle Eastern areas of operation where he served as a KC-10A Aircraft Commander providing combat support for enforcement of Iraqi no-fly zones, humanitarian relief missions, and the first-ever combat air-refueling of the B-2 stealth bomber during the Kosovo Campaign. Prior to that, Sean Lawler was a Human Intelligence (HUMINT) Case Officer and Combat Interrogator. While serving in HUMINT collections, Sean Lawler was a recipient of the Director of Central Intelligence National Exceptional Intelligence Collector's Award.
Dr. Sean Lawler is a regular speaker at the National Advanced Law Enforcement Rapid Response Training (ALERRT) Conference. ALERRT is based at Texas State University and was named as the National Standard in Active Shooter Response Training by the FBI. Additionally, Dr. Lawler is a regular speaker for school safety and security conferences, including the National Student Safety & Security Conference and the Educational Services Center Region 11 Conference.
---

NATE MCDOUGALL, Safety and Security Director of Watermark Community Church
Nate moved to the Dallas area with his wife and 3 year old son over a year ago and then welcomed a 2nd son in 2020.He comes with a wealth of training, knowledge and experience after a combined 20 years in law enforcement, private security and church security. After majoring in Criminal Justice at Pensacola Christian College in Florida, he served as a Police Officer in Baltimore. He was assigned to patrol on the west side of Baltimore and spent most of his time serving on a drug task force. Through his work on the street, Nate received several commendations and awards and even was awarded Officer of the Year. He later relocated to Los Angeles where his wife is originally from. While based in Los Angeles, Nate served at Hillsong Church overseeing security teams for weekly church services at multiple campuses, looked after movement and logistics of key team, pastors, guest speakers and the Senior Pastors while coordinating security for conferences and touring of worship teams. While in Los Angeles, Nate had the opportunity to serve as personal protection for several high profile celebrities and eventually took a full time role serving in the security team for a high profile family. Whether it was in Law Enforcement, Private Security or Church Security, his focus has always been on loving people.
---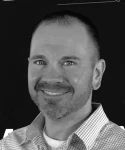 MATT MCCARTY, Manufacturer's Rep for North American Rescue
Matt McCarty is a manufacturer's representative and instructor for North American Rescue in Greer, SC specializing in meeting the pre-hospital care needs of public access areas such as houses of worship and educational establishments.
Matt McCarty has an extensive background in the public service field. He began his public service as a volunteer firefighter for many years and received firefighter of the year at Honea Path Fire Department in Honea Path, SC. While serving as a volunteer firefighter he completed his bachelor's degree in History and Secondary Education from Lander University in Greenwood, SC. He then went on to become a classroom teacher and coach in Anderson School District 2 in Honea Path, SC. After spending four years in the education field Matt McCarty decided to change careers and entered law enforcement as a deputy sheriff for the Anderson County Sheriff's Office. While there he continued to pursue his education and obtained his master's degree in Criminal Justice Executive Leadership from Anderson University in Anderson, SC. McCarty was promoted through the ranks to Staff Sergeant and received a life saving award using some of the products from North American Rescue. He also went on to become an adjunct professor of criminal justice for Anderson University where he received the honor of part-time professor of the year. Now as a manufacturer's representative for North American Rescue he still serves his community as a part-time deputy sheriff and Stop the Bleed instructor.
---

SCOTT STEWART,
Torchstone Global, VP of Tactical Analysis of Terrorism and Security Issues
Preeminent Authority in International Threat Intelligence.
Scott Stewart is a seasoned protective intelligence practitioner with 35 years of analytical, investigative and security experience. Before joining the executive ranks of TorchStone Global, Mr. Stewart led global analysis of terrorism and security topics at Stratfor from 2004 to 2020. Prior to his time at Stratfor, Mr. Stewart was the protective intelligence coordinator for Dell, and served as a member of Michael Dell's executive protection team. Mr. Stewart also spent ten years as a special agent with the U.S. Department of State's Diplomatic Security Service (DSS), where he was involved in a large number of high-profile terrorism and protective intelligence investigations. Mr. Stewart is a popular speaker on security topics and is also frequently interviewed by journalists from leading news outlets.